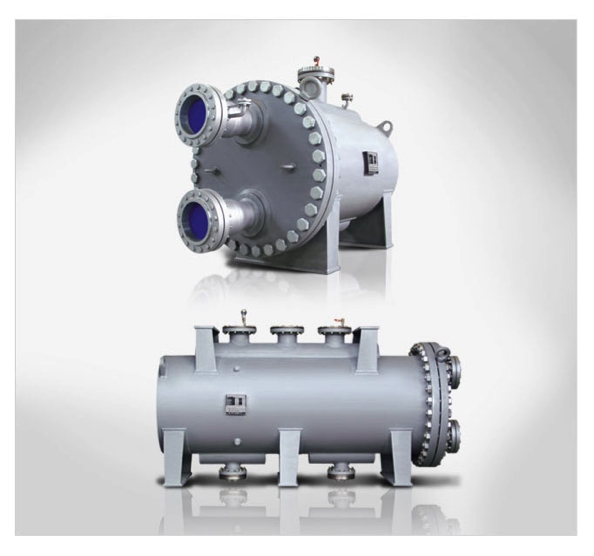 Disk & Shell heat exchangers
The product for only good merits of the heat exchanger
DHP's new development 'Disk & Shell Heat Exchanger' is a heat exchanger which is composed of the good points of shell & tube heat exchanger and plate heat exchanger.
This heat exchanger is welded plate pack in high pressure vessel.
The maximum pressure is up to 100bar and the temperature is up to 400°C.
The main application is condenser, evaporater and the units require high pressure and high temperature but small size.