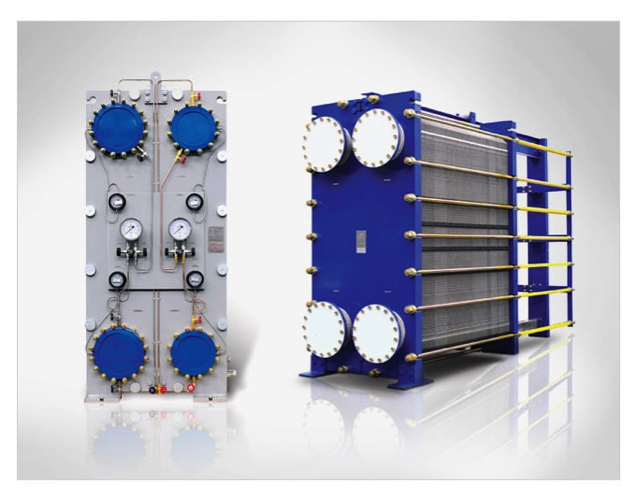 DHP Gasket Plate heat exchangers
Innovative Plate Technology
Plate heat exchangers have more than 100 years history and its structure is composed of a fixed frame, a movable frame and corrugated plates which are in between the two frames.
Hot liquid and cold liquid go through between the corrugated plates in turn.
To prevent leaking, gaskets are mounted around the plates and tightening bolts are used to put the plates together.
There is heat transfer between the two liquids through the plates.
This is the main principle of a plate heat exchanger.
The arrangement of two liquids is that the cold liquid goes upward and hot liquid goes downwards in order to increase heat transfer efficiency.
There is an advantage to use plate type heat exchangers over Shell & Tube type heat exchangers, that is to say, the corrugations in the plates reduces the liquid turbulence to a low Reynolds number and the liquids flow is counter current so that the heat transfer efficiency is always 3 ~ 5 times higher than Shell & Tube type heat exchangers.