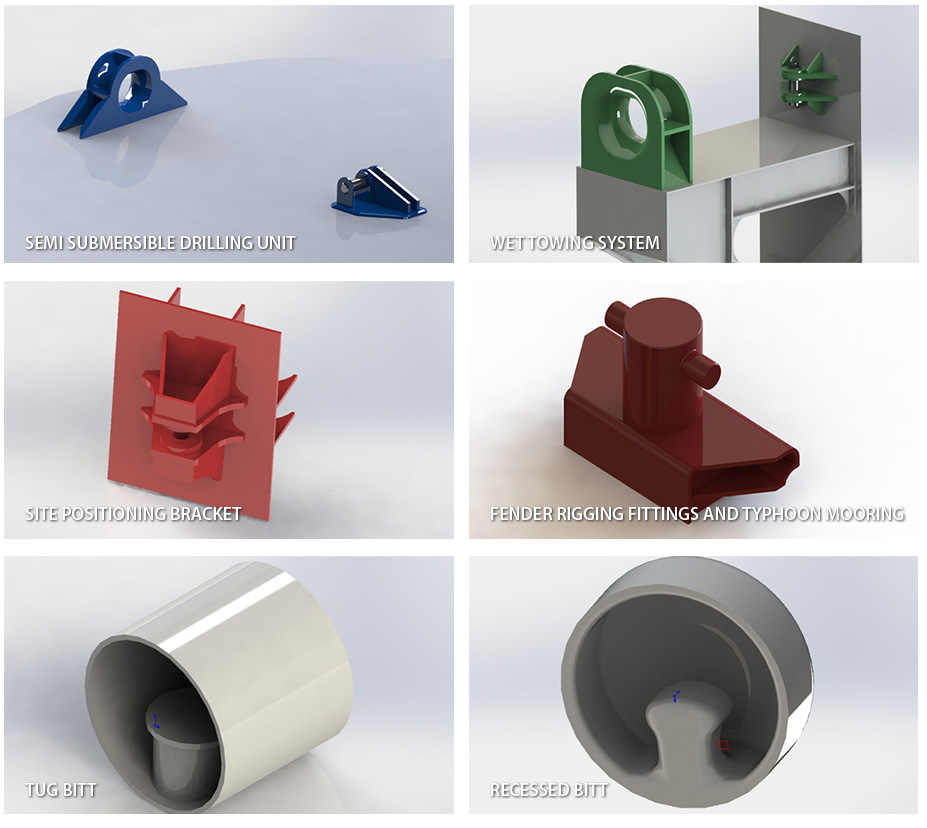 Towing and Mooring Fitting
Product overview (purpose)
Mooring and Towing Fittings mean various devices and fittings to safely fasten vessels to quays, jetties, sea-floating buoys for cargo loading & unloading , passengers onboard , ship's towing.
Related regulations
MSC/Circ.1175
Guidance on Shipboard Towing and Mooring Equipment.
MSC/Circ.884
Guidelines for Safe Ocean Towing.
Relevant Regulation of Classification Society.
Advantages
TANKTECH supplies the various types of Towing and Mooring Fitting as customer requested specification and has capability of design to meet customer's needs. And TANKTECH provides the solution for the proof load by 1,000 Ton load test facility in shop.